Happy official summer! We had a Foodtrainers' ice cream crawl to kick things off (yes it was as fun as it sounds) and left no "cone" unturned. Here are our frozen finds at NYC shops, grocery stores and our very own test kitchen. Be sure to read all the way through for our overall ice cream champion.
Freezer Aisle Faves
We get hate mail when we're too NYC-centric so we'll start with grocery store goodies.
Our two "picks on a stick" are:
Good Pop: these come in fantastic flavors, some are non-dairy. We are partial to banana cinnamon and cold-brew coffee.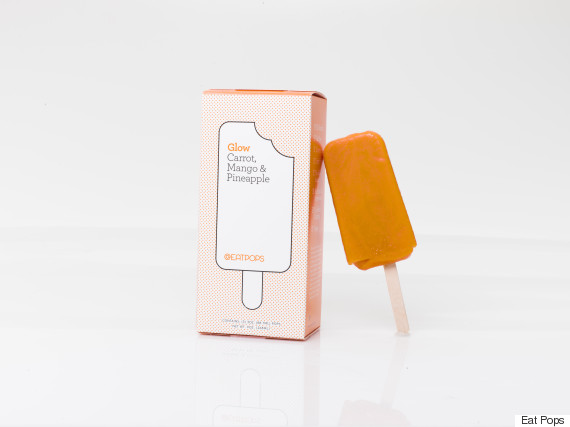 Eat Pops: if there ever were a "clean" dessert, this is it. Gluten free, dairy free and paleo, 45 calories. Yes please. We used the GLOW flavor (lowest sugar) for our pre-summer Squeeze program. Green detox (think green juice in popsicle form) is great too.
If you're more of a pint person… 
Halo Top: we love an ice cream brand that lists calories per PINT (240 for vanilla and chocolate). While we don't recommend eating the whole pint, we really cannot judge after all the ice cream sampling we've done.
DIY Raspberry "Nice Cream"
If you have a food processor or powerful blender. This 2-ingredient beauty is for you. Details on the blog today.
And if you're all about the toppings, Stonewall Kitchen's bittersweet chocolate sauce is a must.
Legit Health Halo
Pressed Juicery's Freeze: we've been known to shake a little green juice with our cocktails but Pressed Juicery had a better (ok equally enjoyable) idea. How about "fro yo" made from fruits, veggies and nut milk?
Cool Kid On The Block
Morgenstern's coconut ash ice cream is made with one of 2016's trendiest ingredients, so we had to try it. It's gorgeous and tasty, but our desert (or dessert) island ice cream would be Morgenstern's Smoky Mocha- sweet+salty heaven.
Winner Winner Ice Cream for Dinner (ok or for lunch)
Victory Garden's Sesame Mucho, Miso Lovely Sundae (we suggest picking their salted caramel soft serve) is made with goats milk so it's easy to digest, and let's just say it's easy to ingest too. This fro yo sundae was worth every bite.
Our Other Winners
Image of Flap Jack Mighty Muffins Protein Muffin
There are a few unfrozen items you need this summer, like these new Flap Jack Mighty Muffins for breakfast, or our EAT. PLAY. ROSE. tote. Grab yours with plenty of snacks today.